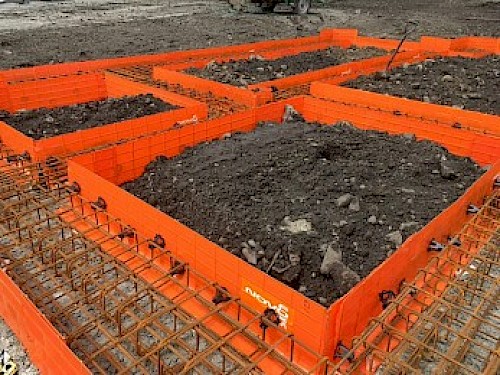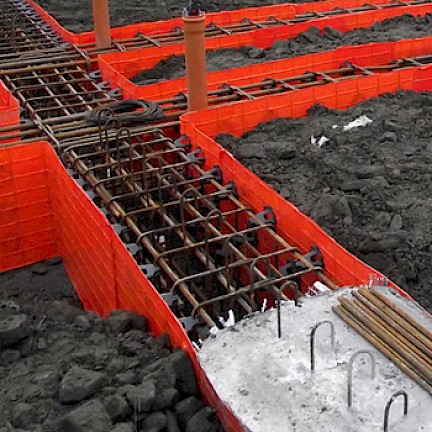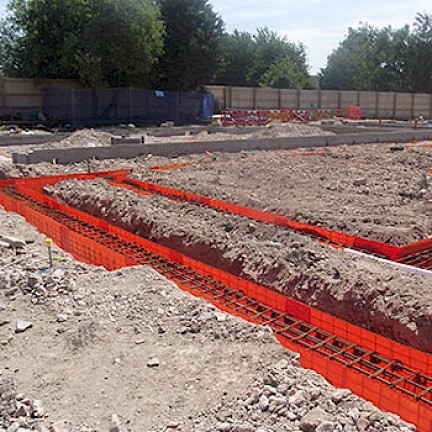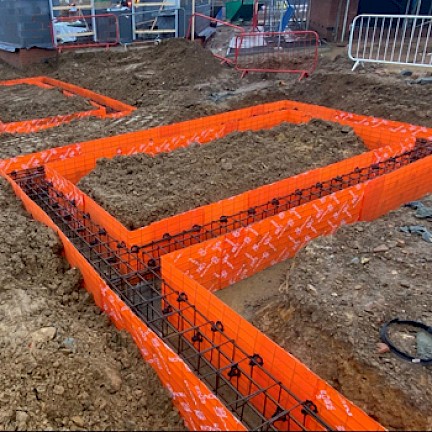 Novoform Permanent Formwork
All Novoform products are manufactured using high quality mild steel mesh tested in accordance with BS4482 and BS EN ISO 9001:2000.
Novoform is a light and rigid, easy to handle and durable encapsulated wire permanent formwork system. It provides a professional and cost-effective replacement for traditional formwork systems such as timber or blockwork. Used to form groundbeams, pile caps and bases, Novoform can also be radiused to create wind turbine bases and manholes.
Enabling you to reduce 'on site' labour costs through speed of installation, our Novoform system does not require skilled labour or specialised training to use. As a permanent formwork solution, there are no formwork removal costs after concrete is poured and, unlike traditional formwork systems, there are no additional cleaning or storage requirements.
Novoform panels are supplied in 2400mm long lengths and are available in a variety of depths ranging from 450mm to 2700mm.   Novoform also comes in four design variations: L-sheet, flat sheet, U-shape and corners.