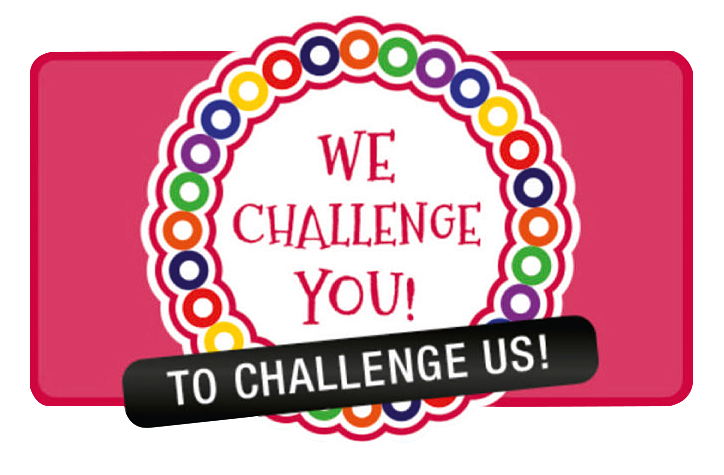 Here at Naylor Specialist Plastics, we love a challenge! Using state-of-the-art extrusion machinery, our Tipton and Wombwell plants manufacture a wide range of plastic extrusions across a number of industries, and we are always adding more to the list. Basically, if it's tubular, we can make it!. So, if you have a project and need our expertise, why not challenge us to make a bespoke tubular product for your application? With our extensive in-house knowledge and the experience accumulated over many years of production, we can offer advice on the extrusion design and the best material to choose depending on the application. Whatever the nature of your project, we are confident we can provide a solution.
Naylor Specialist Plastics provides customers with tubular solutions across a wide range of applications, from development samples and short production runs,  to special sizes or even fully fabricated assemblies. The versatility offered by thermoplastic extrusions in particular means that our Wombwell plant has supplied specially designed products across a number of different industries, including:
Telecommunications
DIY
Flooring
Automotive
Packaging
Marine
Building
Aerospace
Exhibitions
Signs and displays
We relish a challenge and our continued investment into state-of-the-art equipment and machinery in our 28,000 square feet manufacturing facilities means we can be both adaptable and flexible in order to meet individual project requirements. Our manufacturing plants have seen a tenfold increase in production capacity over the last few years which gives us the flexibility to adapt lines according to individual customer projects and demands. We have the ability to manufacture plastic extrusions to the exact specifications required by our customers, no matter what industry sector. We continue to invest heavily in our capabilities,  increasing our product offering so we can provide bespoke tubular solutions for our future customers. Our Tipton manufacturing plant has 11 productions lines with new extruders along with spiral mandrel die heads.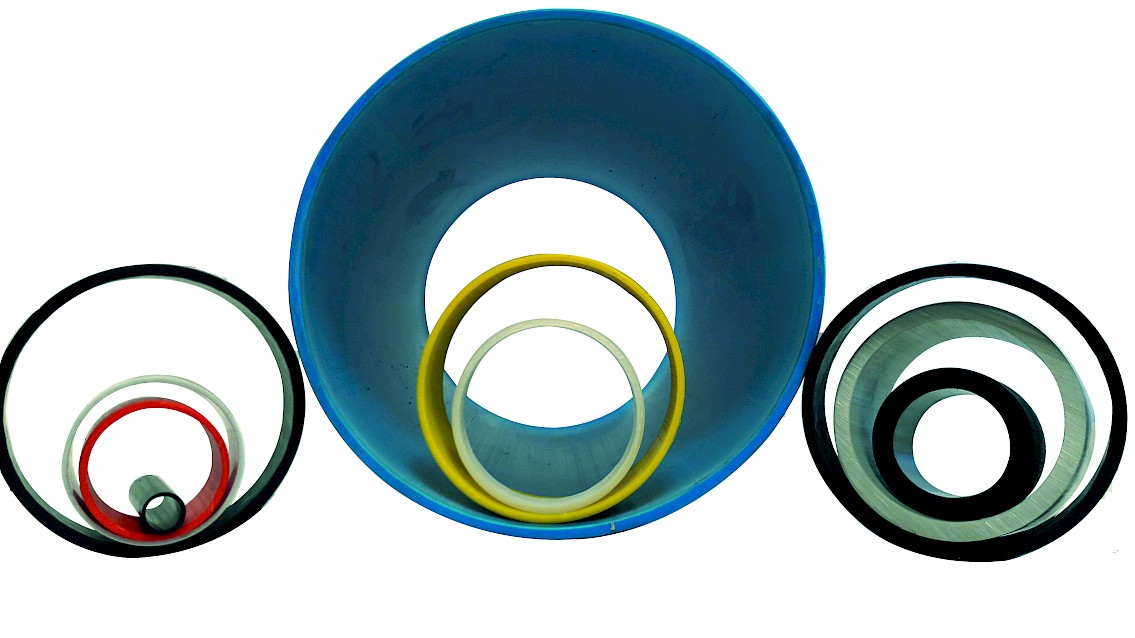 In-house design team
We have an in-house design team who can work with you to find the right solution for the most exacting requirements. They are experienced in working on different types of projects across a wide variety of sectors including designing prototypes and R & D projects. The team will refine the design or mould until it is perfect, and the customer is happy. Only then will the final design go into manufacture.
Secondary operations and special projects
Alongside our in-house design team is our secondary operations department, which
carries out many different functions to enable us to supply a finished product, without the requirement to double handle the product prior to delivery. Every project our team undertakes requires a problem solving frame of mind, so that turnkey solutions can be found.
Special Project example: Bridge Deck Weep Pipe
Our customer requested a 1.5m length of 50/60mm tube with holes drilled at 50mm over 450mm of its length, with an abraded surface for keying into a concrete deck along the remainder of the tube. The system ended in a 45 degree angle.
We can fit bearings in rollers, fit caps and plugs as well as drilling, routing, punching, shaping and threading. Among the wide selection of tooling and gauges we manufacture are Go/No Go gauges to ensure that we meet tolerances levels for individual customer requirements. In addition to gauges, we make calibrators and tooling in-house to make sure that the turnaround for new products is both quick and efficient. We hold a vast range of tooling in-house, so chances are we have the exact tool for the size and shape of the tube/profile required for your project. In fact, we can produce tubes in many shapes, profiles and sizes from a wide variety of materials in a multitude of colours - all from our secondary operations department.
We can provide customers with requirements for certain environments, such as food applications, with the addition of an antimicrobial active ingredient, which will reduce the number of microbes on the surface of the product. The active components within the additive are notified on the biocidal Products Directive and have EFSA and FDA approval for use in food contact applications.
And a bespoke customer project doesn't end with the manufacture of the tube. We can brand your product with the exact details required using hot foil print standard lettering, or inkjet print individual specialist marking. Some applications have even required us to marking tubing with UV ink, which is only visible under UV light!
Our special projects department has a dedicated team of technicians who have tackled a number of specialist applications from the example given above to bongo board rollers and even snow poles! Coupled with our flexible manufacturing facilities, our skilled team has been able to provide a variety of bespoke solutions:
Metro smooth and specialist smooth bore duct in many colours to suit particular applications
Low pressure pipes and ducts for irrigation
Pump tubes and smooth bore ducts
Corrugated flexible ducting and conduit
Low smoke zero halogen tubing
Core tubes and packaging made from polypropylene, HDPE, ABS and PVC, along with protection tubes and covers and core cutters
Agricultural, equestrian and dog jumping tubes for practice and competition, including showjumping poles and dog agility tunnels
Welded wire reinforced flexible ducting for warm air, ventilation and mining/tunnelling
Spiraflex high performance hoses made from PVC, neoprene or silicone and PVS and marquee ducting
Flexible ducting for portable heating, cooling and air conditioning and ducting for special events
Pipe in virgin and reprocessed grade material for horizontal directional drilling, landfill, gas and leachate and siphonic drainage systems
Plastic high visibility bollards with caps in a number of colours, sizes and diameters, some having ground sleeves with drip tube
­We hope that the examples we have cited in this article have shown you the extent of our bespoke tubular solutions, but if you have specific requirements and are scratching your head at who you can ask to manufacture a tubular product for a specific application, why not challenge our talented team to come up with the solution? Our expert team is on standby ready for your challenge, so remember, if it's tubular, we can make it!.