At Naylor Specialist Plastics, we manufacture a wide range of bespoke plastic tubes and profiles for a variety of markets including:
Aerospace
Automotive
Brush makers
Building
Cables
DIY
Domestic Appliances
Exhibitions
Flooring & Furniture
Hoses/Tubes
Marine
Packaging
Pipes/Ducting
Signs and displays
Telecommunications
We use the latest state of the art extrusion machinery in our 28,000 square feet manufacturing area.
In addition to our extrusion plant, we have comprehensive tooling support for fast and efficient turnaround of custom extrusions.
Because we hold large stocks of raw materials, we can meet even the shortest of lead times. Naylor Specialist Plastics can manufacture precision bespoke extrusions in a wide range of materials whether flexible or rigid, coloured or transparent. In addition, we can make complex combinations possible via co-extrusion.
What is plastic extrusion?
Plastic extrusion is a very efficient manufacturing system which minimises the wastage of materials in which granules of plastic are forced through a die to make a tube or profile.
The plastic granules drop into the barrel of the extruder from a large hopper.
They are then heated and mixed together
Once melted, the hot material is pushed into the die where it forms the shape specified by our customer.
The material is then extruded and cooled with water.
Once formed, it can be cut into the lengths required.
There are many standard plastic tubes and profiles to choose from, but if these don't quite fit your specifications, then talk to us!
Tubes of many shapes and profiles can be manufactured from a wide variety of materials and colours with secondary operations as required to meet customer specifications.
With our extensive knowledge of plastic extrusions, our experts can offer advice on the initial extrusion design and on the best materials for your individual application.
If you have an extruded product requirement – we have the solution for you!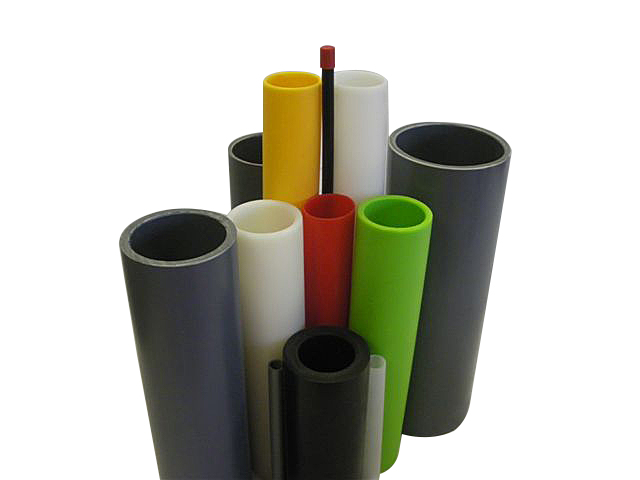 Choice of material
The choice of material is paramount to ensure that the extrusion meets the requirements of your project. At Naylor Specialist Plastics, we use the following materials for bespoke plastic tubes and profiles:
PVC (flexible and rigid, cellular and high impact)
ABS
Polypropylene
Polystyrene
Polyethylene
Among many others.
If you are unsure or the material you need is not on this list, give the experts a call to discuss your requirements in detail.
Other key consideration to talk through with our experts when discussing the correct material for your bespoke extrusion are:
Some materials may be more prone to shrink, so your material choice will depend on the tolerances required
Does the product need to be water or chemical resistant, for example for deep-sea exploration?
A stronger material with a lower risk of deterioration may be required if the finished product is subject to specific stresses
What about wall thickness? Is it the same throughout, or is there variation?
What shape is required? Is it solid or hollow, uniform, geometrical or more complex?
Can we manufacture in one section or multiple sections that can be fitted together?
Does your extrusion require additional finishing, such as punched holes or slots?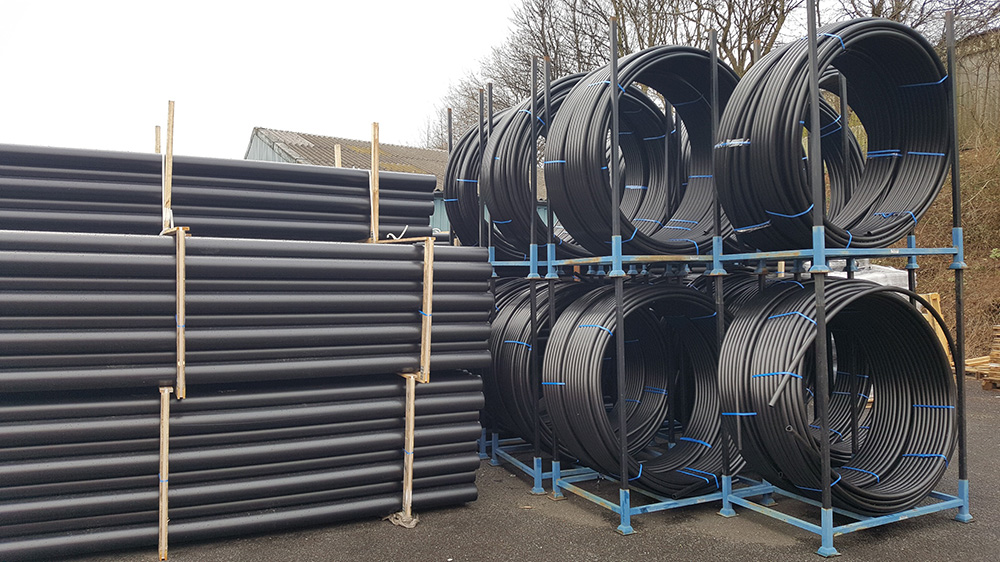 Bespoke plastic tubes and profiles
Below are the types of profiles we can manufacture to bespoke customer specifications:
Rigid PVC profiles
Naylor Specialist Plastics can produce a wide range of bespoke rigid profiles and tubing whether singly or co-extruded.
Each material has its own specific formulation which has been designed to meet stringent standards.
We can make rigid PVC profiles in a wide range of colours to meet any number of customer requirements for example:
UV stable
Weatherable
Have high impact strength
Are chemical resistant
Have increased rigidity
Our bespoke rigid PVC profiles have been used across a number of different industries, including building/construction, telecommunications, deep-sea exploration, cable manufacturing and roller systems.
Flexible PVC profiles
With the Naylor Specialist Plastics commitment to high standards of manufacture, every grade of material has its own performance criteria to make sure that our bespoke products meet individual customer specifications.
The applications for our bespoke manufactured flexible profiles and tubing products are wide and varied, with very few limitations or exceptions to Naylor's production capabilities.
With a variety of hardness's, colours and specifications, our products are used to produce glazing gaskets, static seals (where permanent seals are required or specified), or dynamic seals which are continually opening and closing, along with buffer, bumper or sheathing profiles which protect items against damage.
Communication cable filler
As well as the customer manufacturing capabilities we have outlined in this article, we can also manufacture filler for CAT 5, 6 cables and fibreoptic systems.
Our fillers are either a cross section or round, (depending on cable specifications), and are made from LDPE, PP and LSFOH.
We also supply cable fillers for more demanding environments such as deep-sea umbilical's.
Each umbilical has a variety of components encased within in it and an amount of space that has to be filled, which are taken up with shaped PVC, PE, or PP profiles.
These profiles reduce the risk of damage by holding the internal components firmly in place.
Our communication cable fillers are available in a range of sizes, so talk to our expert team about your project to find the right size for your requirements.
Why choose Naylor Specialist Plastics?
When coming to Naylor Specialist Plastics for bespoke plastic tubes and profiles, you have the extra peace of mind that comes with an award-winning UK family business.
We employ stringent product testing to make sure our customers are confident they are buying products designed and manufactured to meet their individual requirements.
We take both product testing and customer satisfaction extremely seriously, and many of our product lines are tested beyond the industry standards required by the British Standards Institute (BSi) and the BBA.
We have 24 lines featuring new extruders and spiral mandrel die heads in our Tipton and Wombwell plants.
In fact, we have continued to invest in state-of-the-art machinery and equipment in response to the demand from customers for Rigid and flexible extruded product, with further plans to upgrade downstream equipment to increase the manufacturing volume of extruded product.
If you have a requirement for bespoke plastic tubes and profiles, we are confident that we can find the solution whatever your requirements, so contact our team of experts to talk through your project.